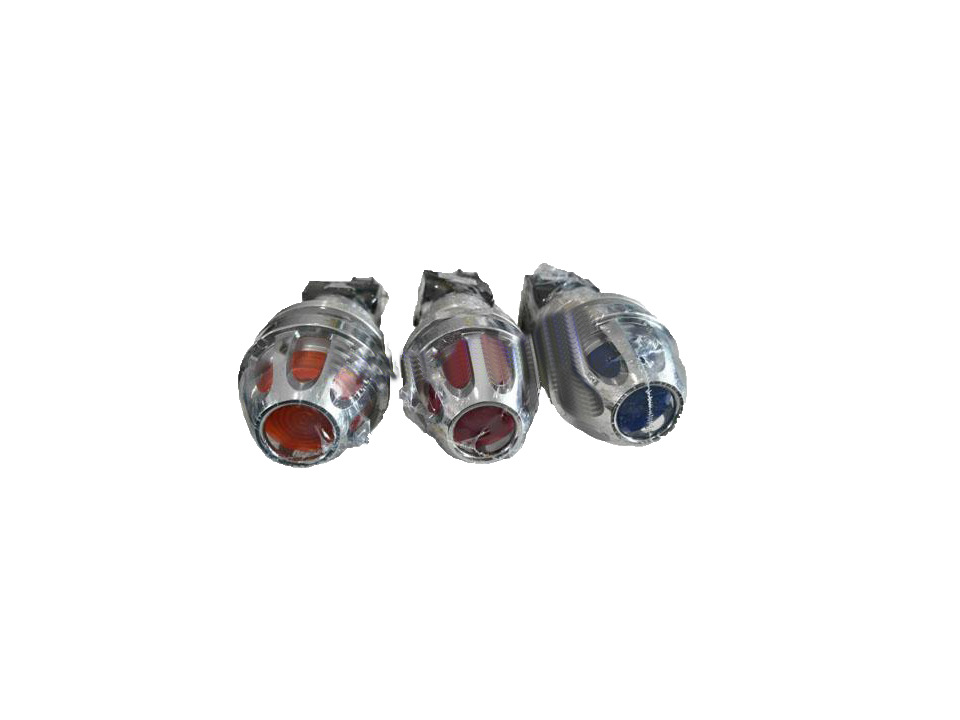 รายละเอียด:
Technical data

Type of Protection: Ex d IIA T6
Conforming to : Standards IEC 60079-0/1 or UL 60079-0/1
Marking for test : Ex II2G
Degree of Protection: IP65/66 acc.To IEC 60529
Ambient Temp. (Ta) : -20 C to+ 55 C
Type : EPL
Protection class for UL. : Class I, Divition1 or 2 Group.C,D
Class II, Divition 1 or 2 Groups.E,F,G
Class III
Protection class for IEC : Zone1and Zone 2
Options : Silicone rubble for installation outdoor IP66 ( Type S )
Conduit hub : 3/4" NPT.
Applications
The EPL pilot lights are suitable for use in hazardous areas due to the presence of flammable gases or vapors, combustible dusts or ignitible fibers.
local or remote stations where indicating of electrical function is required.
indoor, outdoor and corrosive locations.
Features
- Compact rectangular shape enclosure.
- Two mounting lugs.
- Incandescent lamp 6.3V. 1W. With transformer for 110V. / 220V. Or 380V.AC. Supply.
- Brass guard to protect lamp bulb.
- Single gangs, two gangs or three gangs on request.
- 3/4" inch NPT, dead-end or through-feed conduit hub
- Smooth and well-rounded conduit stop in each hub to protect conductor insulation.
Standard Materials
- Body and cover
- Copper-free aluminium
- Bolts
- Stainless steel
- Lamp's guard
- Brass
Standard Finishes
- Copper-free aluminium
- Epoxy-polyester powder
- Stainless steel
- Natural
- Brass
- Chromium plated